Sale
Personalized Circle Photo Bracelet
In Stock
$79.98
$39.99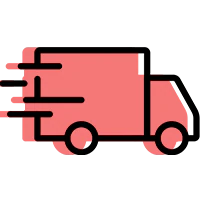 Your information is 100% secured

Elevate your style with our Personalized Circle Photo Bracelet, a one-of-a-kind accessory meticulously crafted by skilled artisans. Each piece is uniquely tailored to your preferences, and it features a concealed custom image for a personal touch. This bracelet makes for an exceptional gift choice for special individuals on various occasions, whether it's a birthday, anniversary, holiday, or a meaningful gesture to anyone you hold dear. Capture and share your cherished memories discreetly within this exquisite accessory.
Personalized Circular Pendant: A bespoke wristband to celebrate your cherished passions in life. Handcrafted by skilled artisans, each bracelet is uniquely tailored to your preferences.
A Personalized Touch: Each bracelet contains a custom image concealed within. You can either peer inside or employ your phone's camera to unveil the hidden picture.
Exceptional Gift Option: Our bracelets are an excellent choice for birthdays, anniversaries, holidays, or as a thoughtful gesture to special individuals in your life, be it a woman or a man.
Bracelet Information
Circle Pendant Diameter: 8mm