Sale
Charmed Fortunate Jewelry
In Stock
$79.99
$39.99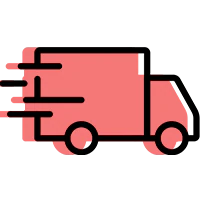 Your information is 100% secured

Discover our Charmed Fortunate Jewelry, a stunning collection that combines elegance and good luck. Each piece is meticulously crafted to enhance your style and bring positive energy to your life. Elevate your fashion and your fortune with these unique, handcrafted charms and accessories.
Designed for every fortunate you
Handmade with blessings
Each necklace is inlaid with 60 pcs of natural zircon crystals
When you open it, good fortune will come
The Charmed Fortunate Jewelry is made for gifting, good fortune, and protection.
The necklace can be worn in 2 ways: Clover and romantic-four-hearts. The pendant magnetically joins the-hearts into the clover.
Handcrafted with 18k Gold Plating and adorned with shimmering Zircon Crystals, the Clover-Hearts Necklace adds an elegant and sophisticated touch to any outfit.