Personalized Women Branch Bracelets with Customized 3 Birthstones, Wedding Gift Jewelry
In Stock
$19.99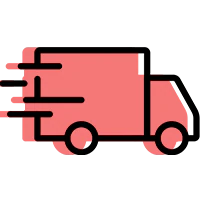 Your information is 100% secured

Features:
Constructed using high-quality copper that protects the bracelet from any outside damages
The design of this necklace is unique and trendy, which makes it attractive and stylish
Provide 3 slots to add any color birthstone according to your birth month on the bracelet
Wear and remove it easily from your wrist with the help of toggle clasp
Link chain of the bracelet protects the bracelet from any skin irritations
Description:
Opt for this customized bracelet if you are looking for a perfect accessory to elevate your overall look! The bracelet is plated with rhodium to make it look shinier and protect it from damages. The bracelet provides up to three slots for the birthstones that you can use to add colorful birthstones. Despite the rich design of the bracelet, it only weighs around the only 1.7g. With the help of a toggle clasp and linked chain, you will be able to wear it and remove it easily.
This is a perfect gift for loved ones like family, friends, relatives, and others on occasions such as birthdays, engagements, anniversaries, and many more.