Fashion Stainless Steel Punk 220mm length Cross Bracelets for Men, Best Black Bracelets Gift for Dad
In Stock
$19.99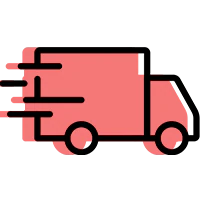 Your information is 100% secured

Features:
Constructed with finest quality stainless steel, these bracelets have timeless value as they will never get corroded or tarnished
The design has a touch of masculinity and the 220mm link chain has a cross pattern at intervals making the bracelet look bold and smart
The charm bracelet comes with an easy hook lock system, that makes it easy to wear and remove, suitable for the convenience of busy men
The simple and bold design ensures you can gift it to men of any age group
The link chain bracelet of this bracelet makes it risk-free from skin allergies or irritations
Description:
New and fashionable bracelet, gives men their unique and classy style! An impressive adornment for men this bracelet is molded out of premium grade stainless steel. With its attractive matte finish and fabulous combination of steel grey and black, this bracelet is surely an eye-catcher. A suitable birthday present for your dad or a classy present for your valentine, this gift will definitely appeal to men. Tough and resistant the product is made to suit a man's choice! The best quality of steel ensures zero chances of scratch or damage.
Make an impressive move with this bracelet around your wrist and attract a lot of attention from the gorgeous ladies. Take it off as easily as you can wear it with the hassle-free hook clasp. The cross-shaped pattern integrated with the link chain makes the bracelet worthy of notice!