Fashion 925 Sterling Silver Floral Pattern Necklace with Blue Cubic Zirconia Pendant, Vintage jewelry for Women
In Stock
$19.99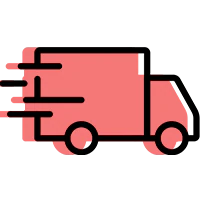 Your information is 100% secured

Features:
Constructed with accuracy and passion, the exclusive 925 Sterling Silver ensures the necklace never loses its shine
The Blue Cubic Zirconia is nestled into the pendant to bring out the color of the jewelry giving it a uniquely spectacular look
Tested for comfort and safety, the lightweight necklace can be worn for long periods without any worries about skin irritation
The floral pattern is exquisitely designed to draw focus to the pendant and the Zirconia
This fine necklace is an excellent gift for your beloved, or women in your family, for a truly special occasion
Description:
Get ready to be the center of attention once you put on this necklace! Pair the trendy jewelry with any outfit. While the floral pendant adds a fresh touch to your getup, the blue shaded Cubic Zirconia will brighten up the overall appearance. You deserve to look nice, and this necklace is a perfect choice. Be it a party or a formal affair, the floral patterned 925 Sterling silver necklace will make you feel right at home. Made with the best materials, the necklace is safe and lightweight. There are zero discomforts, and you'll almost forget it is there until everyone starts talking about it.
The spectacular jewelry is meant to stand the test of time, and won't lose its shine. You can wear it as many times as you want and the necklace will still feel brand new. Put it on for any occasion and enjoy the compliments people shower on you.