Fashion Stainless Steel Genuine Leather Bracelets & Bangles, Casual Sports Accessory for Men
In Stock
$19.99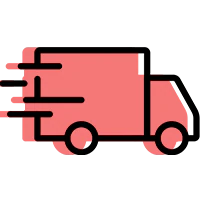 Your information is 100% secured

Features:
The stainless steel adds an extra shine that is bound to give the accessory just the right amount of focus on your wrist
Crafted with precision, the genuine leather on the bracelets is not just a style statement, but a status symbol as well
The easy hook clasp is easy to use and is bound to last for a long time without requiring changes or repairs
This bracelet is a perfect fit with all skin color and outfits in your wardrobe and rope chain ensure no risk of allergies
Stylish to the point of being trendy, the bracelet is the perfect gift for any man to jazz up his outfit
Description:
Slip-on the genuine leather bracelet, because, well, leather makes boys look cool! It is the ultimate style statement to casually have a bracelet on your wrist. Inconspicuous at first, the stainless steel will draw people's eyes to it, and they can't stop staring. It puts across the strong message that you are cool but casual. Crafted with care, the leather will not cause irritation to your skin, and will stand the test of time. The easy-hook clasp too is meant to last without you having to change it. With a snug fit, the bracelet will help you embody the tough look.
The bracelet goes with every attire, whether you're going hanging out with the guys, going with your family, or trying to impress a date.  Once you start wearing this trendy piece of jewelry, it will start to feel like a part of you before long.