Sale
Personalized Cordate Photo Necklace
In Stock
$79.98
$39.99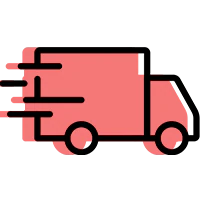 Your information is 100% secured

Elevate your style with our Cordate Photo Necklace, a personalized heart-shaped pendant meticulously handcrafted by skilled artisans. Each piece carries a unique image close to you, making it a thoughtful gift choice for birthdays, anniversaries, holidays, or just to express your affection. Capture moments in a special way.

Personalized Heart-Shaped Pendant: A bespoke necklace to cherish your dearest passions. Crafted individually by skilled artisans, each necklace is tailored to your preferences.
A Personal Touch: Every necklace features a customized image nestled within. Simply glance inside or utilize your phone's camera to unveil the hidden picture.
Ideal Gift Selection: Our heart-shaped necklace offers a perfect present option for special women and girls on occasions like birthdays, anniversaries, holidays, or simply to show your appreciation.

Necklace Information
Heart-Pendant: 18mm x 13mm

Necklace Chain: 16-inch chain with a 2-inch extended chain length

Photos will be sized to a square