Sale
Personalized Couples Engraved Bracelet Set
In Stock
$59.98
$29.99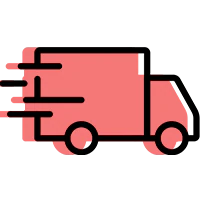 Your information is 100% secured

Celebrate your special connection with the Personalized Couples Engraved Bracelet Set. These bracelets are a symbol of unity and togetherness, featuring personalized engravings that tell your unique story. Crafted with care, they make for a meaningful and stylish accessory. Show the world your strong bond with this timeless bracelet set, a perfect gift for couples who want to carry their connection with them everywhere they go.
HANDCRAFTED WITH CARE: These exquisite bracelets represent the most intimate gift you can create for your significant other. Personalize them with your name or a significant date, serving as a continual reminder of your connection.
CRAFTED FOR DURABILITY: Constructed from 925 sterling silver and layered with genuine 18k gold, your customized bracelets are designed to endure a lifetime.
THE PERFECT GIFT FOR THAT SPECIAL PERSON: Our Engraved Bracelet Set is the perfect means to express your deep affection to that special someone. This bracelet duo includes a pair of matching bracelets, one for you and one for your cherished one. Personalize them with your heartfelt words, etched to last for eternity.